Our homie Brad has these kickers in his yard up in the Mount. When I say kickers, they are more like dirt jumps. I dunno. It's like a kicker ramp to dirt jump landing. Anyway, Brad kills them.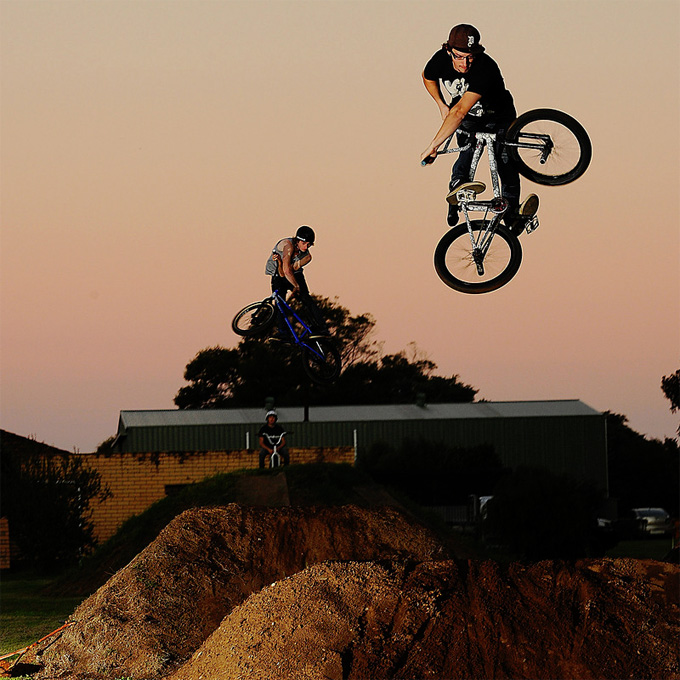 Karl Legget up front with a massive t-down, while Brad clicks a wild x.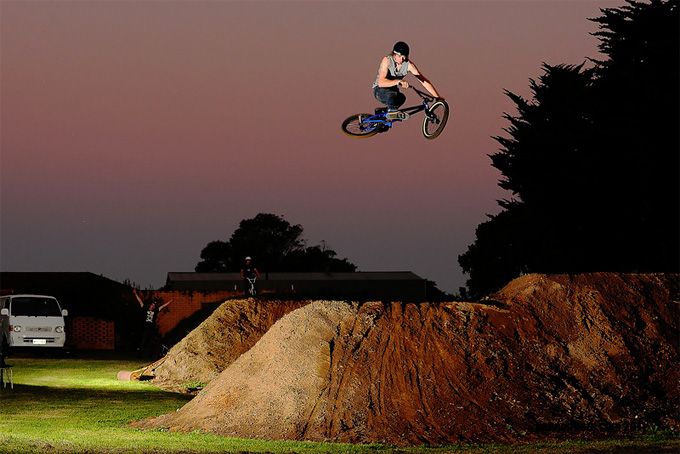 Kickin it.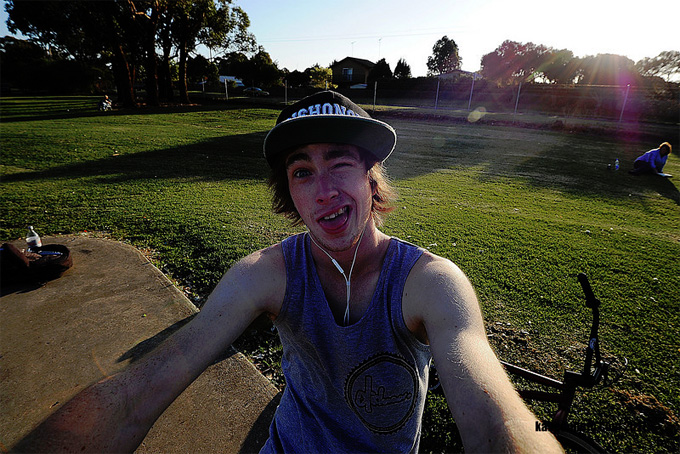 The one and only…
Props to Kane Naaraat for shootin these suckers. Suss his website for more dope photos of the Mount Gambier crew.