Really stoked to get these out. The last four weeks of my life have revolved around these tees! Like seriously. In between riding, doing other work and living a balanced life there has been dye, salt, t-shirts, rubber bands, gloves and stained skin.
Actually, I kinda lied. It's pretty much been work and stained skin.
Tie dying on a major scale is always an interesting exercise. Six or seven hours of work on one task can stretch your motivation – but at times it is relaxing and can be fun. Other times you'd rather be doing something else. And sometimes… like when the dyes set wrong and waste 16 hours of work… it makes you want to cry.
So let it be known. These t-shirts are hand dyed with our love… plus a bit of blood, sweat and tears.
We ran with a couple of real popular designs with these tees, the Nomad and Hand Scrawled logos.
The Nomad tees feature Black / Purple / Greywash and Blue / Yellow tie dye: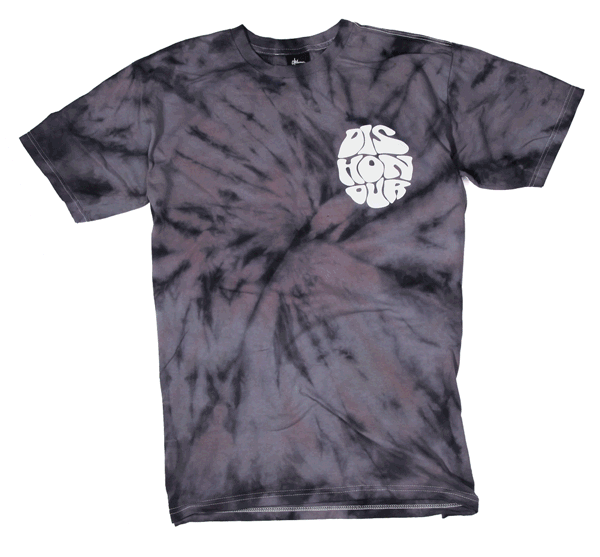 While the Cali tees are printed on Deep Blue / Electric Blue and Orange / Black / Grey tie dye: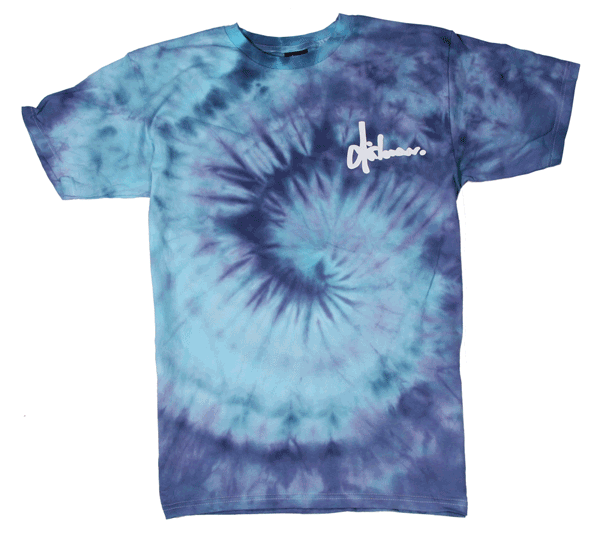 They're all available online now, and will be at our stockists later in the week.