This month we teamed up with the dudes from Stay Deadly and Crispy stream to bring you a little somethin somethin. Just before Christmas too. Ah yew.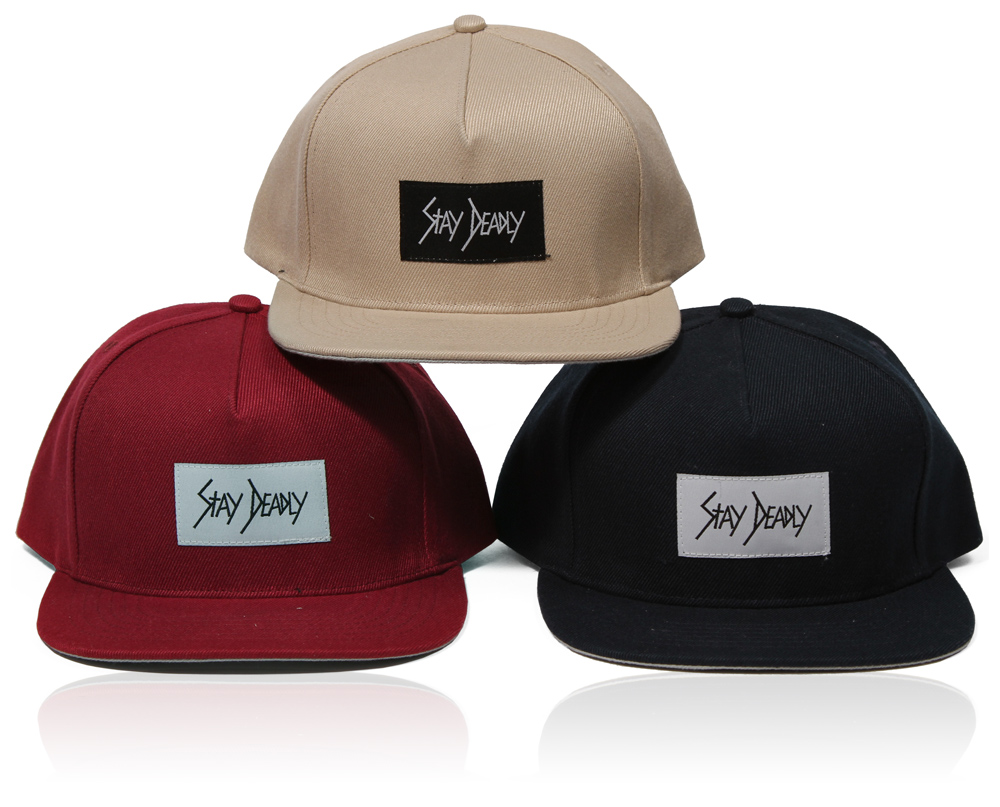 This lil' snapback we've got here is an entirely new snapback fit/shape for Dishonour. While it's technically a five panel cap, it's much more structured than what typically comes to mind when you talk five pans. Its a lower profile than our previous snapback releases. And everyone we've shown them to digs the fit.
They feature a woven Stay Deadly logo up front, a 'STAY DEADLY X DISHONOUR' above the rear opening, and a Dishonour hand scrawled flag label on the snaps.
Available in Maroon, Navy or Tan. $50 shipped via the online store, and will be in our stockists this week.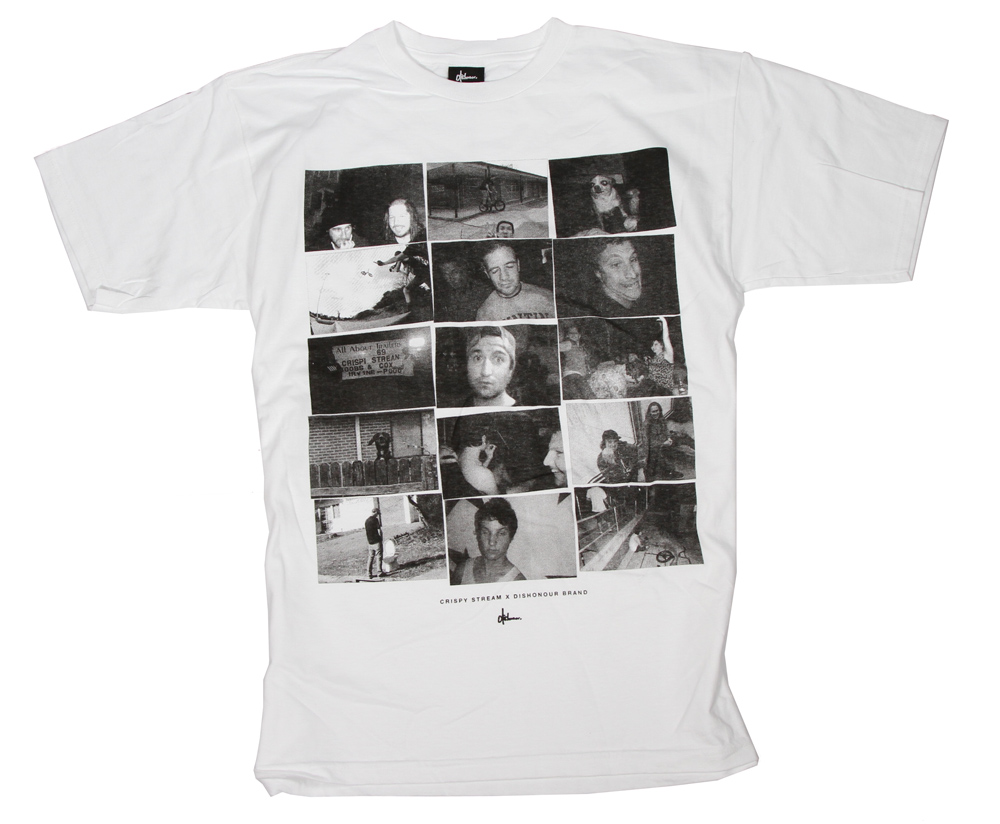 I don't even know how long we've been talking with Vocko from Crispy Stream about getting together to do a tee. A good year at least.
For this tee, we gathered fifteen photos from the Crispy archives. Bikes, party, gwinces (dogs for the uninitiated) and unflattering portrait photos.
Available in white or athletic grey. I guess you could stay it's PG rated. $35 shipped via the online store, available in stockists this week.