June 17th, 2013 — 4:02pm
It's been no secret that we've been operating out of a shoebox for the last four or five years… growing pains have gotten pretty crazy to be honest. So we're moving.
We don't really want to move a bunch of stuff, so help us out and buy some gear. You'll get yourself 30% off for doing us the favour. Just use coupon code MOVEJOINT.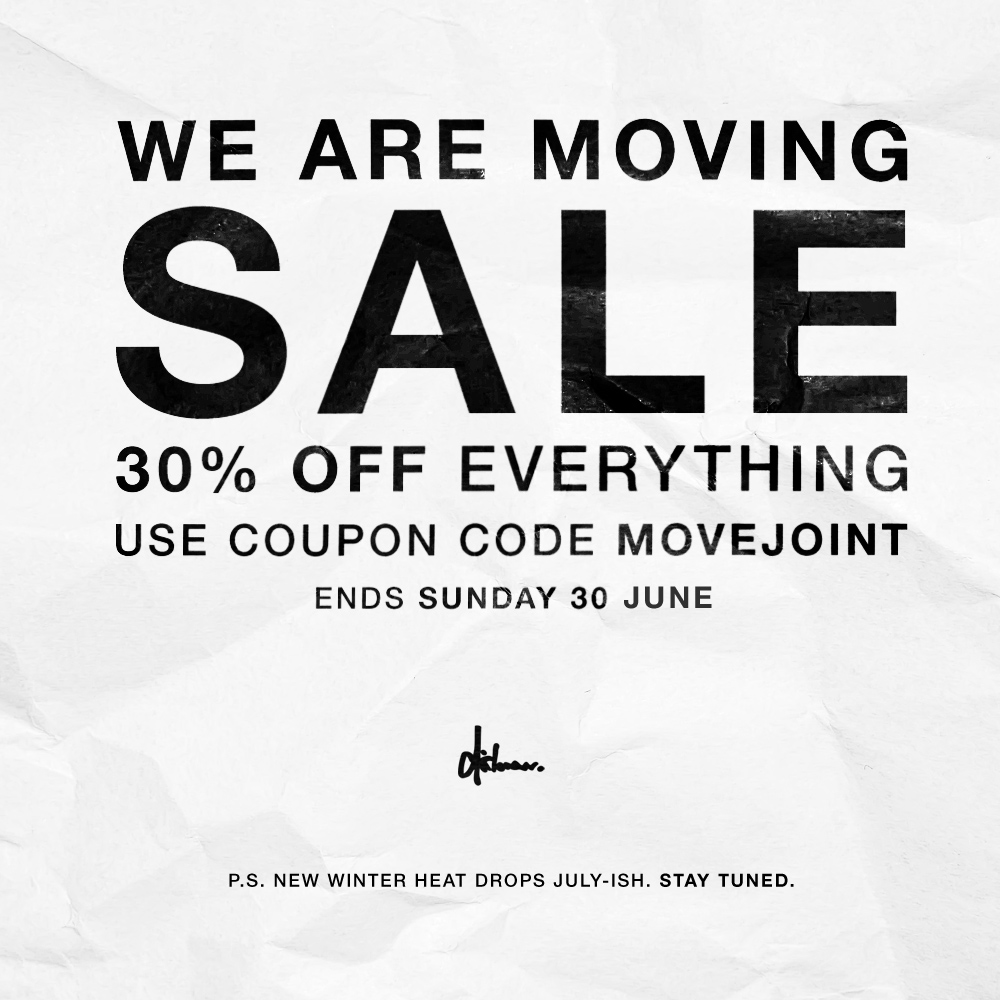 Ends 30 June 2013.